Our Graduate School Faculty and Staff
Our faculty are committed to mentoring, challenging, and supporting you throughout your program - whether it be at the master's, educational specialist, or doctoral levels. The graduate faculty you will work with have distinguished themselves as a unique blend of accomplished and widely-published scholars and knowledgeable, well-connected professionals who know what works in the field.
Graduate Admission will be able to answer all your questions from application acceptance, transfer credits, graduation clearnance to who can help you with your specific questions. Department and program coordinators contacts are listed under each college tab: College of Letters and Science (CLS), College of Education and Professional Studies (COEPS), College of Business and Economics (COBE) and College of Art and Communication (COAC).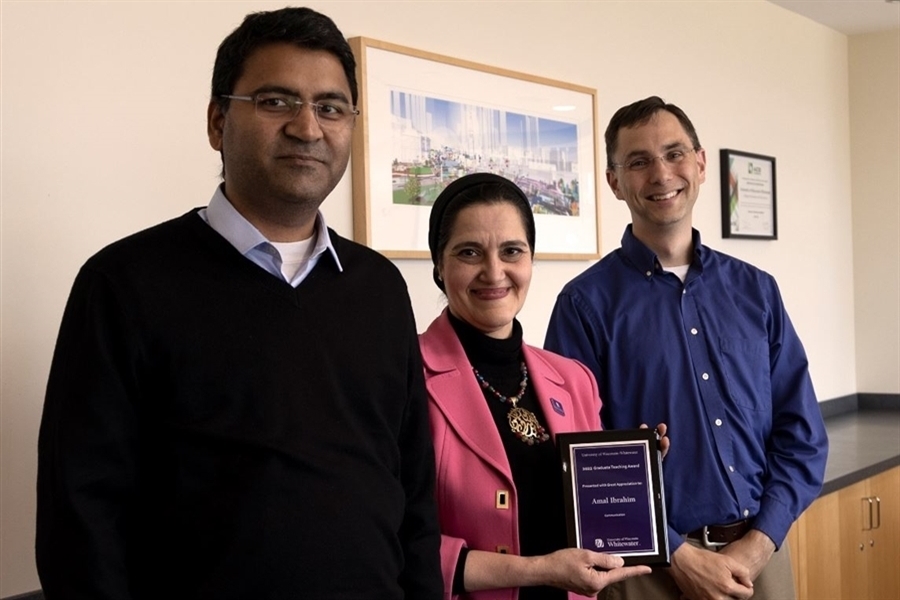 Graduate Teaching Award
Dean Matt Vick is excited to announce the 2022 Graduate Teaching Award recipient: Dr. Amal Ibrahim. Dr. Ibrahim is an Associate Professor in Communication and was presented an award plaque by Dr. Balaji Sankaranarayana, the 2019 recipient.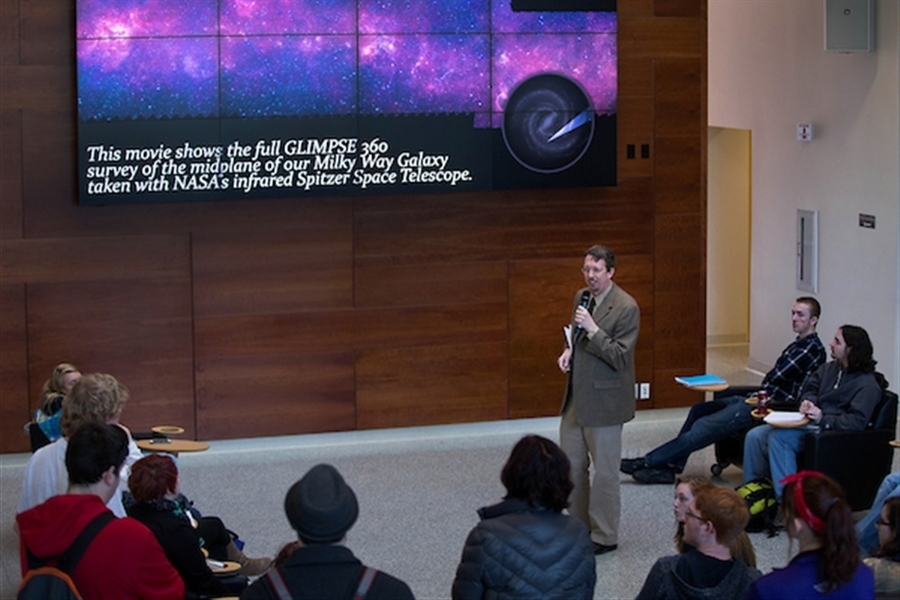 UW-Whitewater Professor's Research Cited in More than 10,000 Works. Citations by other researchers in the field demonstrate the value and importance of physicist's studies of the Milky Way. Professor Robert Benjamin (Physics) has reached a milestone like few others. His research on space has been cited by more than 10,000 other research works.