Warhawk Alley
Come hang out at Warhawk Alley! We have a ten-lane bowling alley, 8 Brunswick billiards tables, free video games, air hockey, ping pong, trivia nights and tournaments, board games, yard games and MORE! Located in the lower level of the University Center, Warhawk Alley is easy for all students, staff and members of the community to join in on the fun!
Monday-Wednesday: Noon-9:00 pm
Thursday-Saaturday: Noon-10:00 pm
Sunday: 4:00-9:00 pm
Limited hours during academic breaks and summer.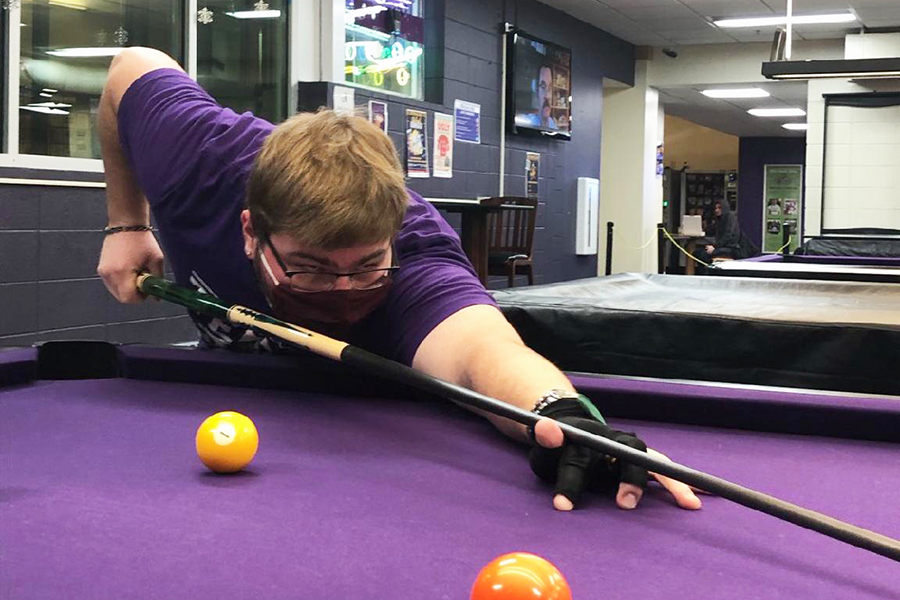 "It's always nice to see people I enjoy being around, doing something that I'm passionate about! I look forward to every Tuesday because I have a reason to get out of the house."
– Noah P., Member of Billiards Club, Spring 2021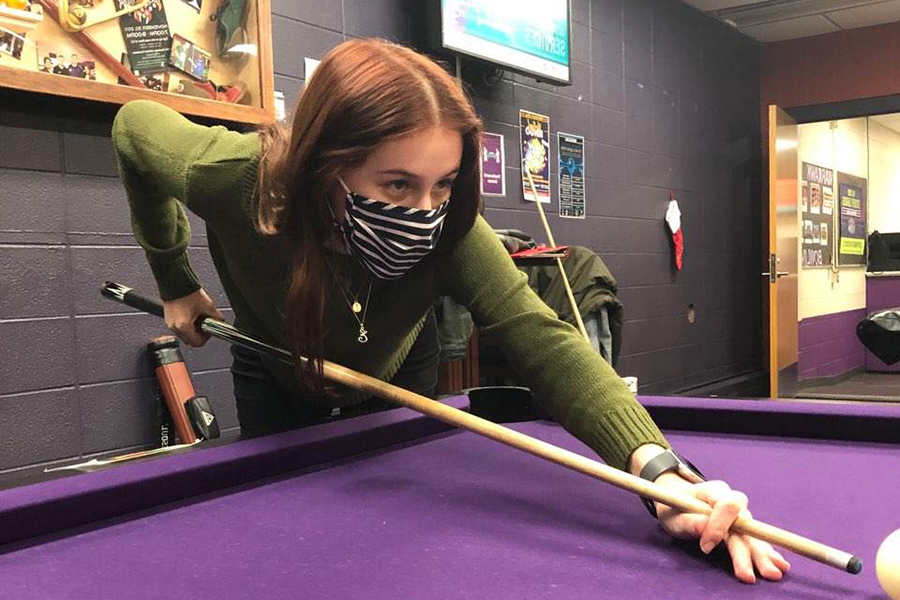 "I enjoy having something to do even when the world seems crazy. I like being able to spend time with my friends, having fun, and doing something I enjoy! Having billiards has helped this semester feel a little more normal."
– Holly L., Member of Billiards Club, Spring 2021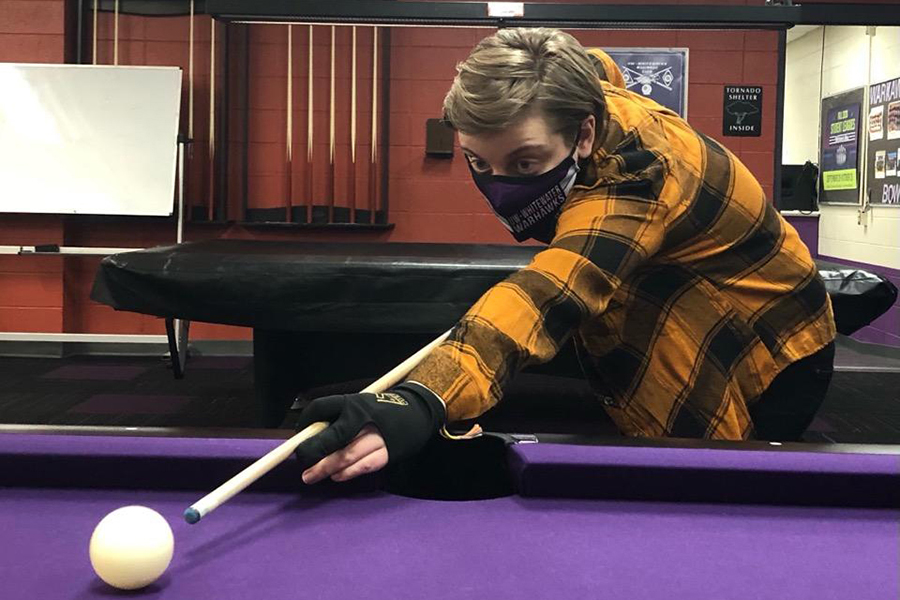 "It's been good having something to look forward to every Tuesday. It brought a sense of normalcy to me. I look forward to billiards club each week."
- Kendal C., Member of Billiards Club, Spring 2021
Contact Us
(262) 472-1164
warhawkalley@uww.edu
Warhawk Alley, Rm 45
James R. Connor University Center
190 Hamilton Green Way
Whitewater, WI. 53190